A viral video of a French tourist desperately seeking the man who impregnated her during a holiday fling in Australia has been revealed to be a hoax.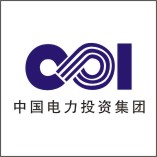 The video went viral this week as the woman pleaded for members of the public to help her track down the Sunshine Coast father of her unborn child with whom she had fallen in love.
A Sunshine Coast social media company came forward on Wednesday to reveal the woman was an actress who volunteered to star in a video to promote tourism in Mooloolaba.
By the time the company came clean, the video had already attracted criticism on the woman's Facebook page, with dozens of people predicting a hoax.
The woman was also abused for saying she had a one-night stand.
Others, however, were eager to claim responsibility for helping father the attractive woman's baby.
The social media company has attempted to deflect any backlash against the woman by publishing a short video called "I found him", in which owner Andy Seller claims responsibility for the stunt.
"I know there's going to be a lot of you that are upset by this and maybe not too happy but this young lady was just a volunteer in this," he said.
"I did all the Facebook, the YouTube … she had nothing to do with that, she was literally just an actress. We just wanted to put Mooloolaba on the map."
This is not the first time social media viral hoaxes have backfired.
In 2009 Denmark's national tourism organisation attempted a similar stunt, featuring a woman searching for the man who fathered her baby during a steamy evening in Copenhagen.
The ad was slammed worldwide by angry duped viewers, and the video was pulled from YouTube.
Also in 2009, Sydney-based agency Naked was forced to take cover after being named as the creator of a fake website featuring a girl trying to find a man who left his jacket in a cafe.
It later emerged the video was an ad for Witchery, which was selling the jacket.
However most mainstream media refused to name the brand after the company came clean.