Housing construction is expected to gradually ease from its recent highs in the months ahead as home price growth softens.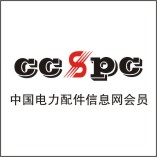 Approvals for the construction of new homes rose by a higher-than-expected 4.2 per cent in July, reversing a 5.2 per cent drop in June.
The rise was driven by a double-digit rise in the volatile multi-unit dwellings category, offsetting a dip in approvals for detached homes.
During the 12 months to July, building approvals rose 13.4 per cent, the Australian Bureau of Statistics said on Tuesday.
JP Morgan economist Tom Kennedy said housing construction growth remained strong but would gradually slow for the remainder of the year.
"In our view, building approvals is tracking at pretty good levels. Activity this year has continued the upbeat trend from 2014," he said.
"They will lose a bit of momentum. We think it's going to dissipate gradually."
CommSec chief economist Craig James said the high-rise apartments category was doing all the heavy lifting, with blocks of four storeys or more making up more than a quarter of all approvals.
"The skylines of Sydney and Melbourne are already being transformed," he said.
"The home building boom will support the economy over the next 12 to 18 months, and the benefits will last longer in Sydney given that high-rise apartments take longer to build."
CoreLogic RP Data head of research Tim Lawless said if home prices continued to ease, construction could begin to slow as there would be less incentive for people to invest in housing and become landlords.
The CoreLogic RP Data housing report, also released on Tuesday, found capital city home prices rose just 0.3 per cent in August following an almost three per cent gain in July.
But while prices were rising, on average, rental growth slowed, falling to a new record of just 0.7 per cent for the past 12 months.
Mr Lawless said it was too early to tell if the August slowdown would be sustained.
"The spring season will provide a timely litmus test for the housing market given it's a time when listing numbers normally increase," he said.
St George senior economist Janu Chan said it was inevitable that home prices would slow from the break-neck pace of recent years.
"Recent measures to curb demand among investors may have some impact in limiting house price growth and supply will continue to lift as more new apartments reach completion," she said.
"It is possible that residential construction across Australia could be near a peak, notwithstanding differing conditions across states."
However, Ms Chan expects housing construction to stay at an elevated levels, mostly helped by low interest rates.