When Elizabeth Broderick first took the job as sex discrimination commissioner, paid parental leave was a pipe dream.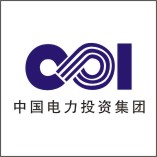 As she prepares to leave the post, the issue has resurfaced – but for the opposite reason.
It's being wound back.
"It just goes to show important it is," Ms Broderick told the National Press Club in Canberra on Wednesday.
Ms Broderick doesn't want the Abbott government to exclude women from getting both employer and taxpayer-funded government leave schemes.
She believes too many will be disadvantaged by the planned crackdown on so-called "double dippers".
Any move to pare back support would just reinforce gender pay gaps and risk taking the scheme backward.
Parental leave should not be a woman's issue but a family one, Ms Broderick said.
"The whole rhetoric needs to change."
In her swan song after eight years in the job, Ms Broderick said there was much more work to be done by her successor.
She touched on the ongoing issues of workplace sexual harassment, pay gaps, domestic violence and targets for female leadership.
Fewer Australian companies were run by women than by men named Peter and having a target would hold those companies to account to do more.
"The fact is that the idea you can just pour in women and stir will never work."
While the job has taken her from northern Australia to the valleys of Afghanistan, it was a role reviewing the treatment of women in the Australian Defence Force in 2011 that still reverberates.
As she facilitated a discussion between victims and leaders, Ms Broderick sat in on a meeting between a young mother and a military chief.
When the woman told the chief she was nervous, he candidly replied that so was he.
"In that moment I knew we had a chance at change because not only does it take a courageous woman to be prepared to step up, but it takes an authentic and compassionate military leader to admit he fears what he's about to be told," she said.
That was a lesson in taking the personal to those in power.
Ms Broderick's replacement has yet to be named by the federal government.