Courtenay Dempsey may have played his last game for Essendon after the AFL tribunal banned him for four games for his dangerous tackle on Richmond star Brett Deledio.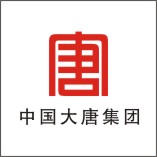 Former AFL general manager of football Adrian Anderson represented Dempsey and launched an impassioned plea in his sentencing submission to the tribunal jury, which included a character reference from Bombers legend Kevin Sheedy, on the phone from Hawaii where he is on holiday.
Dempsey was the target of a vile racist attack on social media in the aftermath of the incident that occurred during Saturday night's clash, with Anderson also calling AFL indigenous advisor Jason Mifsud, who spoke of the pain and suffering that the player had likely already felt over the incident.
Anderson also urged the jury members to consider the 28-year-old's professional future in their deliberations, with a lengthy ban reducing his chances of catching on at another club should the Bombers let him go.
Dempsey is in the final year of his contract and has spent time in the VFL despite Essendon's onfield woes.
Bombers football manager Rob Kerr, however, said that no decision had been made on Dempsey's future.
"That's all part of the normal list management process – this will have next to no impact on that," Kerr said after the hearing that lasted nearly two and a half hours.
"Courtenay's a fairly talented footballer and we'll address that when the time comes."
Dempsey was charged with rough conduct over the frightening tackle that caused Deledio to briefly lose consciousness after he struck his head on the MCG turf.
The incident was referred directly to the tribunal by the AFL match review panel, who assessed the it as careless conduct, severe impact and high contact.
Anderson entered a plea of guilty but argued that the impact was high, not severe, and called for a two-match suspension.
However, he failed to convince tribunal jury members Shane Wakelin, Richard Loveridge and Paul Williams, who delivered their finding of a four-match ban after 15 minutes of deliberation.
"In relation to this matter I think it's really important to recognise that Courtenay expressed remorse right at the start of the incident and has been remorseful all the way through," Kerr said.
"Tonight he pleaded guilty to the charge and I think it's important that people understand that the matter in dispute in front of the tribunal was whether the impact was severe or high.
"The tribunal has made their determination and they've probably sent a message to the playing group, so we accept that and move forward from here."
The ban is the first of Dempsey's 10-year, 119-game career.